• Afghanistan • Albania - shqip • Algeria - Français - عربي • Angola - Português • Antigua and Barbuda • Argentina - Español • Armenia • Austria • Azerbaijan • Bahrain • Bangladesh • Belarus - Русский • Belgium - Français • Belize • Benin - Français • Bhutan • Bolivia - Español • Bosnia and Herzegovina • Botswana • Brazil - Português • Bulgaria - Български • Burkina Faso - Français • Burundi - Français • Cabo Verde - Português • Cambodia - ភាសា​ខ្មែរ​ • Cameroon - Français • Canada - Français • Central African Republic - Français • Chad - Français • Chile - Español • China - 中文 • Colombia - Español • Comoros - Français • Democratic Republic of Congo - Français • Republic of Congo - Français • Costa Rica - Español • Cote d'Ivoire - Français • Croatia • Czech Republic • Denmark • Djibouti • Dominica • Dominican Republic - Español • Ecuador - Español • Egypt - العربية • El Salvador - Español • Equatorial Guinea • Eritrea • Estonia • Ethiopia • Europe (Western) • Fiji • Finland • France - Français • Gabon - Français • The Gambia • Georgia • Germany • Ghana • Greece • Grenada • Guatemala - Español • I still love you bahasa indonesia - Français • Guinea-Bissau - Português • Guyana • Haiti - Français • Honduras - Español • Hungary • Iceland • India - Hindi • Indonesia - Bahasa • Iran • Iraq - عربي • Israel • Italy • Jamaica • Japan - 日本語 • Jordan - عربي • Kazakhstan - Русский • Kenya • Kiribati • Korea • Kosovo • Kuwait • Kyrgyz Republic - Русский • Lao PDR • Latvia • Lebanon - عربي • Lesotho • Liberia • Libya - عربي • Lithuania • Luxembourg - Français • FYR of Macedonia - македонски • Madagascar - Français • Malawi • Malaysia • Maldives • Mali - Français • Marshall Islands • Mauritania - Français • Mauritius - Français • Mexico - Español • FS Micronesia • Moldova - română • Mongolia - Монгол • Montenegro • Morocco - عربي - Français • Mozambique - Português • Myanmar • Namibia • Nepal • Netherlands • Nicaragua - Español • Niger - Français • Nigeria • Norway • Oman • Pakistan • Palau • Panama - Español • Papua New Guinea • Paraguay - Español • Peru - Español i still love you bahasa indonesia Philippines • Poland - Polski • Portugal • Qatar • Romania - Română • Russia - Русский • Rwanda - Français • Samoa • Sao Tome and Principe - Português • Senegal - Français • Serbia • Seychelles - Français • Sierra Leone • Singapore • Slovak Republic • Slovenia • Solomon Islands • Somalia • South Africa • South Sudan • Spain - Español • Sri Lanka • St.
Kitts and Nevis • St. Lucia • St. Vincent and Grenadines • Sudan • Suriname • Swaziland • Sweden • Switzerland • Syria - عربي • Tajikistan - Русский • Tanzania • Thailand - ภาษาไทย • Timor Leste (East Timor) • Togo - Français • Tonga • Trinidad and Tobago • Tunisia - عربي - Français • Turkey - Türkçe • Turkmenistan - Русский • Tuvalu • Uganda • Ukraine - Yкраїнський • United Arab Emirates • United Kingdom • United States of America • Uruguay - Español • Uzbekistan - Русский • Vanuatu • Venezuela - Español • Vietnam - Tiẽng Việt • West Bank and Gaza - عربي • Yemen - عربي • Zambia • Zimbabwe Recent Searches The Indonesian school system is immense and diverse.
With over 50 million students and 2.6 million teachers in more than 250,000 schools, it is the third largest education system in the Asia region and the fourth largest in the world (behind only China, India and the United States).
Two ministries are responsible for managing the education system, with 84 percent of schools under the Ministry of National Education (MoNE) and the remaining 16 percent under the Ministry of Religious Affairs (MoRA). Private schools play an important role.
While only 7 percent of primary schools are private, the shares increase to 56 percent in junior secondary and 67 percent in senior secondary. Primary school net enrollment rates are below 60% in poor districts compared to more well-off districts that have universal enrollment. Net enrollment rates for secondary education have experienced a steady climb (currently 66% in Junior Secondary and 45% in Senior Secondary) but are still low compared to other countries in the region. Indonesia is also trailing behind its neighbors in Early Childhood Education and Higher Education, with gross enrollment rates of 21% and 11.5% respectively.
Education is central to the Indonesian Government's development agenda. Education spending has increased significantly in the years since the economic crisis. In real terms, education spending doubled between 2000 and 2006. In 2007, spending on education was more than for any other sector, reaching an equivalent US$14 billion equivalent, or more than 16 percent of total government expenditure.
As a share of GDP (3.4 percent) this is comparable to other similar countries. The Law on National Education (No.20/2003) and the Constitution Amendment III emphasize that all Indonesian citizens have the right to education; that the Government has an obligation to finance basic education without charging fees; and that the Government is mandated to allocate 20% of its expenditure on education.
The Teacher Law (No. 14/2005) introduced important changes to the employment conditions and requirements for the certification of teachers, aiming at improving education quality. The Ministry of Education's strategic plan for 2005-2009 has three main pillars: 1.
Increased access to education; 2. Improved education quality; and 3. I still love you bahasa indonesia governance of the education sector. In 2005 the Government launched a massive program i still love you bahasa indonesia BOS (Biaya Operasional Sekolah, or School Operations Fund), as a way of injecting funds directly into schools in order to keep children in school and give schools some flexibility in managing their own funds.
Supporting this and the decentralization effort in general, the Government has moved to anchor the principles of School-Based Management (SBM) in the national education system and also to provide a framework of National Standards for Education.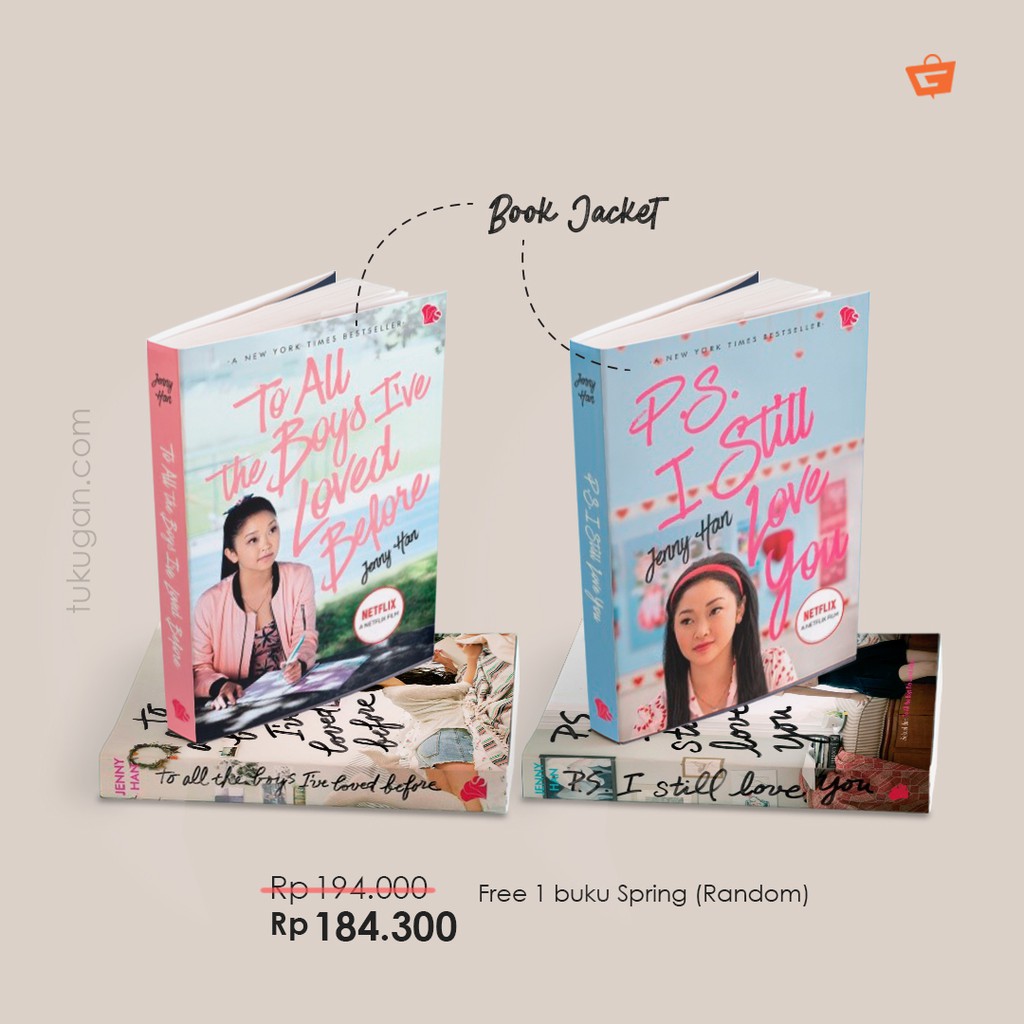 The education team at the World Bank focuses on supporting the Ministry of National Education's Strategic Plan (RENSTRA) Starting with the 2005-2009 RENSTRA, the Bank has developed a broad portfolio of support to the key programs identified by the Ministry as needing additional support. The Thematic Education Dialogue led by Bappenas (a forum for Government and development partners to discuss sector issues at a policy level) provides a steer to the Bank and development partners on areas of focus for future support.
It is currently leading an Education Sector Assessment which will provide the analytical base for strategic decisions on directions for the 2010-2014 RENSTRA, which development partners will use as a frame for future support. The World Bank's program will effectively bridge the 2005-9 and 2010 RENSTRA programs with its ongoing and pipeline portfolio of investment loans, Trust Funds, and analytical work on behalf of the Ministry, providing comprehensive support to the work of the Directorates General in the areas of teacher quality, basic education, higher education, and early childhood development.
The Education Cluster project portfolio comprises projects in Early Childhood, Basic, Higher, and Non-Formal Education. In addition, a youth training project and a sector wide initiative is currently in the pipeline.
More than US$ 830 million is committed to the Government of Indonesia for Education by the IDA and IBRD.
Total project costs of active and pipeline projects exceed US$ 1.5 billion. Furthermore, there are large Trust Funds that bolster the lending program.
Key Issues Although Indonesia has recovered well from the economic crisis of the late 90's, the country continues to under-perform neighboring countries in terms of access to quality education services. The focus of efforts now is on the quality of institutions and public expenditures. Key challenges include: • Junior secondary enrollment.
Indonesia has almost universal primary enrollment but at the junior secondary level improvements are slower. Only 55 percent of children from low-income families are enrolled in junior secondary schools. • Student learning achievement.
Indonesia continues to rank low in international standardized tests of student performance, even after taking socio-economic conditions into account.
In 2003, Indonesia ranked 33 out of 45 countries in the Third International Mathematics Science Study (TIMSS). In the 2006 Program for International Student Assessment (PISA), which looks at how well 15-year-old students are prepared for life, Indonesia ranked around 50 out of 57 countries in science, reading and math. • Allocation of spending. Despite recent increases in overall spending education, Indonesia is still under-investing in secondary education, particularly junior secondary education.
At the same time, operational budgets have been squeezed i still love you bahasa indonesia to substantial increases in salary expenditures. Teacher Reform in Indonesia: the Role of Politics and Evidence in Policy Making.
- Tertiary Education in Indonesia: directions for policy. - Indonesia's Higher Education system: how responsive is it to the labor market?
- Equity, access and success in higher education. - Local governance and education performance. - Spending more or spending better: Improving education financing in Indonesia - • News and Story Teacher Reform In Indonesia: The Role of Politics and Evidence In Policy Making - Indonesia: Better Education through Reformed Management and Universal Teacher Upgrading - Local Governance and Education Performance in Indonesia - Impact Evaluation of Early Childhood Education and Development in Indonesia - BOSDA: Enhancing Equity and Performance through Local School Grants in I still love you bahasa indonesia - • Blogs • share on facebook • twitter • google+ • linkedin Advertise with us There's been so much hype about Indonesia.
We just don't understand why. That could only mean one thing – these people must never have travelled to other destinations before. Here's 25 reasons to convince you that travelling to Indonesia is absolutely pointless. 1. It's not like Indonesia has a great sunrise view. Photo via Marc Schmittbuhl Misool Eco Resort 8. Watch the sunrise at Tebing Keraton in Bandung? I would rather snuggle in my bed. Photo via rajatourbandung They say Tebing Keraton is the coolest destination in Bandung on Instagram.
I say, spare me please, I can see the same thing in Norway. 9. There's no interesting wildlife in Indonesia.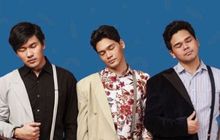 Traveling to Komodo Islands is like entering the Jurassic Park. Why would you risk your life getting eaten up by these wildly-roaming monsters that can grow up to 3m?! The one-ton heaviest known bony fish Mola Mola is not interesting either, seriously, don't bother diving at Nusa Penida.
10. Don't even mention the stingless jellyfish in Kakaban islands, they are truly gross. Photo via CheanChong Lim 11.
Panoramic view at Kalibiru, Bukit Menoreh? Nope, you will fall to your death. Photo via Sherly Septiana 12. Desert? There's not even a blade of grass here at Gurun Pasir. Why bother going to Gurun Pasir at Mount Bromo? 13. Too humid and wet in Green Canyon Java. Photo via youkeepustraveling 14. Indonesia has no culture.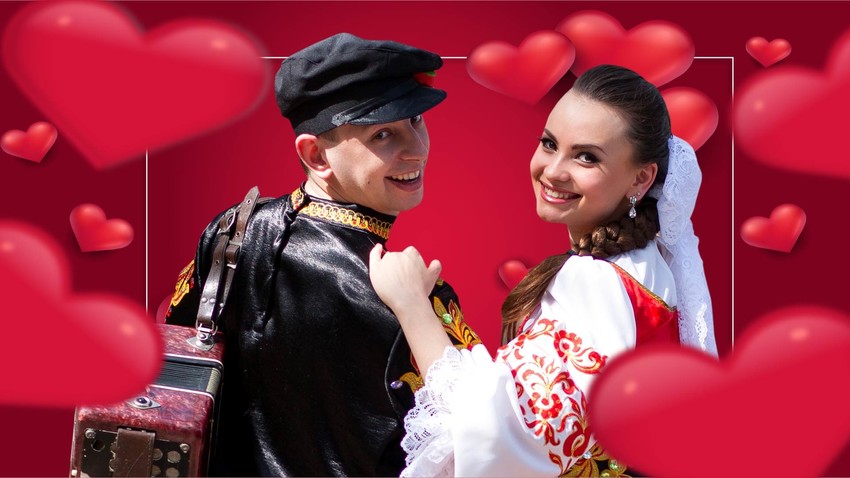 What about the Minangkabau dance again? Photo via archipelagofastfact You have to take more than 11 hours to reach the Wae Rebo Traditional Village. Are you sure you want to see this weird place? Photo via Minakmataphotography And what's so special about these paper and bamboo monsters during the Ogoh Ogoh festival in Bali? Photo via thejakartapost 15. Kenawa Island in Sumbawa just resembles Middle Earth. Now what's all that hype about? You will be BORED to death. Photo via Eri 18.
Indonesia's beaches are not unique at all. Do you know about the Tanjung Ringgit beach in Lombok? It's pink, eww. Photo via Ferdinan Darmalim Kolbano Beach – Copycat of Nice's pebble beach in France. Photo via yukpegi There's no one here at Walea beaches at Togian Islands, absolutely no one, so boring.
Photo via Waleadiveresort 19. The urban planning in Bandung is just so i still love you bahasa indonesia. Photo via Nicko Vandha What's wrong with those people who keep going to Caringin Tilu for the night view? 20. Madakaripura Waterfall? Why do you want to get yourself totally wet in here? Photo via jelajah-nesia 21. The underwater life isn't really interesting. Raja Ampat Islands (Photo by Sterling Zumbrunn) Bunaken National Park (Photo via originaldiving) Wakatobi islands (Photo via dailynewsdig) 22.
What's there to say about Lake Toba? Too overrated. Photo via Clement Gultom 23. Why are people so fascinated by this abandoned plane that's chilling out at someone's backyard? Seriously. You can find it anywhere. They are just ruins, isn't it?
24. Why bother climbing Puncak Jaya when you can conquer greater mountains? Say, Everest? Photo via yukpegi 25. Mount Bromo is just another volcano.
Photo via Mazrobby You should really never travel to Indonesia, because…… Photo via worldnomads Once you are here, you'll fall in love, and won't bear to leave. Now, like us on Facebook to see more great stuff about Indonesia! Secrets of Jogja: 43 Extraordinary things to do on your next trip to Indonesia Besides art and culture, Yogyakarta is also known for its beautiful beaches of the south seas and a collection of amazing natural landscapes rarely found elsewhere.
Here's the list of the best things to do in Yogyakarta. indonesia.tripcanvas.co - Yogyakarta Secrets of Jogja: 43 Extraordinary things to do on your next trip to Indonesia Besides art and culture, Yogyakarta is also known for its beautiful beaches of the south seas and a collection of amazing natural landscapes rarely found elsewhere.
Here's the list of the best things to do in Yogyakarta. indonesia.tripcanvas.co - Yogyakarta
The Overtunes - I still love you lirik dan arti bahasa indonesia